MSSR Liquid 4% - Oily Skin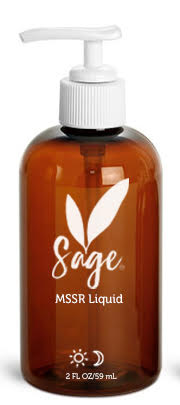 MSSR Liquid 4% - Oily Skin
2oz/59ml
Fight pimples, zits & clusters while soothing the pain. Apply daily to reduce the redness and swelling caused by your acne. MSSR is non-photosensitive meaning it won't burn your face when out in the sun.
Ingredients
Active Ingredient: 4% Salicylic Acid
Other Ingredients: Stabilized Aloe Vera Cold Pressed Gel, Butylene Glycol, Allantoin, Panthenol, Ethoxydigylycol, Salicylic Acid, Hydroxyethylcellulose, Isoetheth-20, Hyaluronic Acid, Chamomile Extract, Calendula Extract, Green Tea Extract, Arnica Extract, Retinyl Palmitate (Vitamin A), Diazolidinyl Urea, Tetrasodium EDTA, Triethanolamine.
How to use
Spread gently over damp skin, do not rub, after icing for 40 seconds.